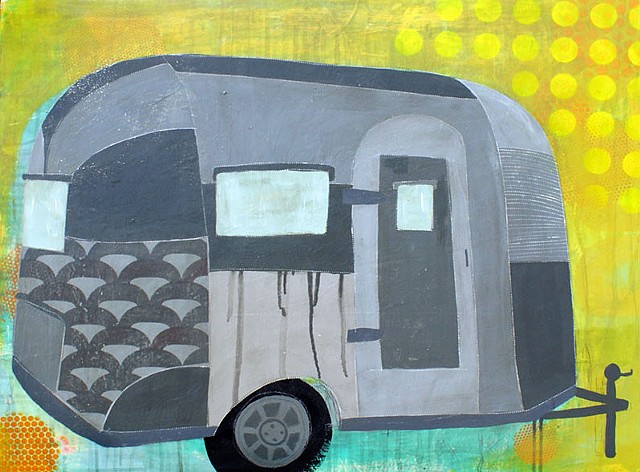 My work takes a deconstructed view of the world around me. Striving to blend my traditional artistic skills with a bright and favorable approach on my subject matter, I find energy and emotion in even the simplest of objects. In exploring visual interests, I try and gently push my viewers to re-examine common objects in their environment by arranging them into new compositionally layered pieces.
Trusting my intuition and making choices based on that natural inclination is the root of my process. Expressing those ideas onto my surfaces with bold color fields and strong lines elevates the images to a more complex status. Experimenting with scratching into my surfaces, stenciling, layering different materials and illustration are only a few of my favorite techniques used to achieve the desired outcome.
Please feel free to contact me for licensing or commission work.